[Press Release] Elistair, tethered drones for unlimited flights
Elistair Team | 15 Mar 2016 | 3 min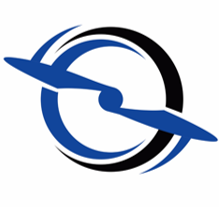 Lyon, France, February 9, 2016 – Elistair, a startup based in Lyon, France, closed its first fiscal period and launched its SAFE-T solution, the first smart tethered station for civilian drones. Following a successful first year, the company has set its sights in 2016 on increasing production capacity and reinforcing its sales team.
Limited to a generally unreliable fifteen minutes of flight time, "classic" drones are often unable to meet the demanding requirements of intervention teams and industrial tasks for critical air support operations during crisis management, temporary remote communications, and inspections in restricted areas, such as airports, refineries, Seveso classified sites, and more.
Elistair designed and commercialized an innovative power station that enables drones to fly safely with unlimited flight time. The solution is called SAFE-T, a tethered unit comprised of a 100-meter-long ultra-light micro-tether reinforced with kevlar. SAFE-T provides electrical power and data transfer over a fiber optic link, with a ground-based unit that manages micro-tether winding automatically.
This compact system is easy to transport and deploy, offering:
Unlimited autonomy: the base station provides power to the drone from the ground, enabling usage ranging from a few hours to several days.

Secured operations: as the drone is constrained within a given flight space, its communications cannot be pirated and its power is guaranteed.

A very high data transfer rate.
Extended aerial surveillance (first responders, police forces, crisis management, forest fires, perimeter surveillance)

Inspection in restricted industrial environments (refineries, airports, energy production centers…)

Remote visualization (events, sporting events…)
SAFE-T is protected by two patents, filed in 2015, for:
An easy-connection technology that makes SAFE-T compatible with most drones available on the market.

A braking system that increases operational safety by configuring the drone's navigational areas.
We benefited from essential aid from the Ampère laboratory, and the I.D.E.A.'s FabLab, which enabled us to accelerate SAFE-T development and design our first prototypes. Laureate of the Alliance 2014 competition in San Francisco, Elistair was also selected by the "SME Instrument" program as part of the European Commission's Horizon 2020 framework. The company also obtained Young Innovative Company status, and received Novacité certification from the Lyon Metropole Chamber of Commerce and Industry."
The SAFE-T system has already been selected by major companies, notably Paris Airports, EDF, and Thales, for various scenarios, including surveillance, live audio-visual transmission, and industrial inspection.
Increasing production capacity for the SAFE-T system in 2016, and reinforcing the sales team
Having successfully launched SAFE-T and earning its first client references, Elistair now seeks to:
Externalize production by outsourcing component assembly and installation, such as electronic boards that will be handled by a sub-contractor in the Rhône-Alpes region.

Reinforce its internal R&D efforts to increase the useful load carried by connected drones, as well as their altitude, to reach flying altitudes of 150 meters.

Develop partnerships with international drone manufacturers in order to integrate SAFE-T into their products.

Expand its sales team.