Add a new capability to your drone fleet
by providing increased endurance for demanding operations thanks to drone
tether power system

The Safe-T 2 is a rugged tether station compatible with multiple drones on the market, including the DJI Matrice 300. With a 100m micro-tether and resistance to poor weather conditions, it provides an uninterupted overwatch capability for hours. The system is particularly suited for day-night aerial surveillance but also telecommunication applications using our optional fiber optics micro-tether.

Designed for the
most demanding
missions
IP54, with a 100m micro-tether, the Safe-T 2 is approved by the French Civil Aviation Authority

Compatible with
the DJI M300 and multiple drones
One drone power tether station compatible with the widest range of 6S or 12S drones with up to 2200W continuous power

Already chosen by multiple government agencies
Over 650 systems currently used around the world for defense and security operations
Our range of Air Modules allows compatibility with DJI M300, DJI M200, DJI inspire 2 and a wide range of 6S and 12S drones with up to 2200W continuous power requirement.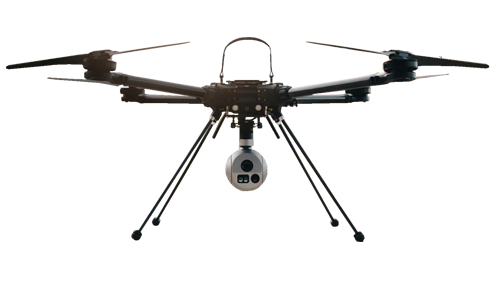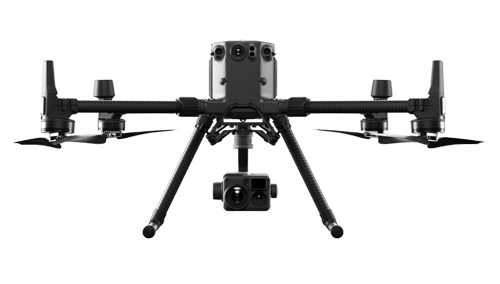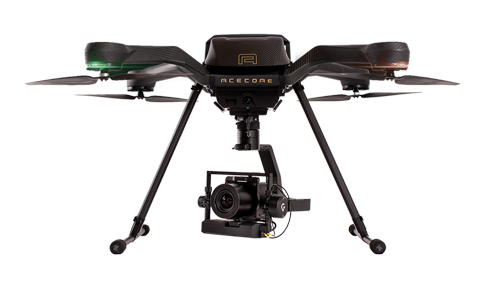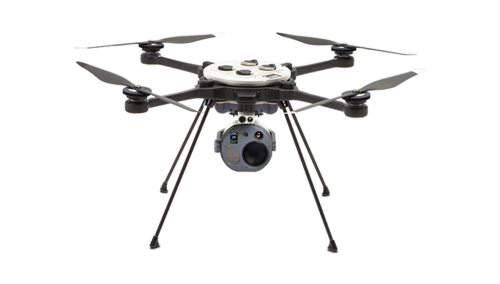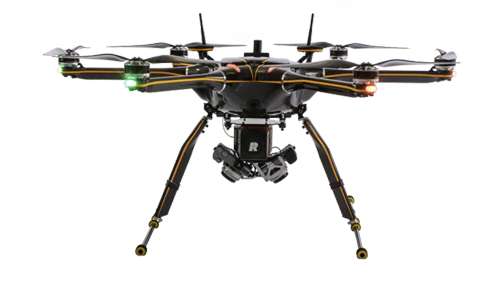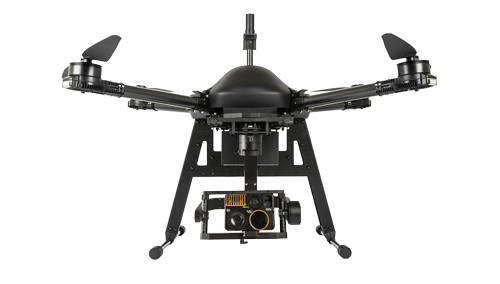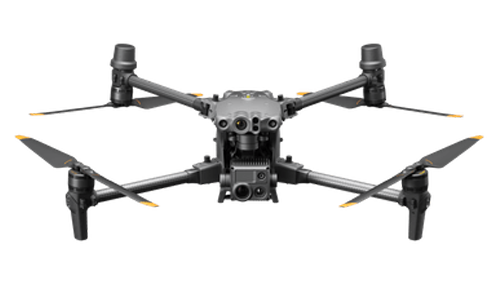 Robustness & Vehicle Integration
Public Safety: permanent video support for the football Champions League final
With 200,000 supporters expected, The Champions League Final was the biggest event of 2019 in Spain. To ensure public security, the National Police used their drones tethered to the Safe-T power ground station to get continuous day-night surveillance video stream, before, during, and after the game.
Event Surveillance: Ryder Cup crowd monitoring
Tasked with securing 193 hectares and 50,000 visitors per day, the French National Police was in charge of coordinating the security arrangements and needed a flexible solution to secure the site, monitor the crowd flows, with the ability to zoom in on specific elements to identify the risks
Broadcasting: Ski Worldcup
Aerocam, an aerial film and photography production company was tasked by SVT to provide live aerial imagery. Equipped with an Elistair Safe-T Tether and a DJI M600 drone they were able to provide unique, live aerial images of the slopes.
Crowd monitoring: Vienna New Year's Eve celebrations
In 2019, the event was held between 6 pm and 11 pm, where thousands of people gathered in the city center. The city authorities used a DJI M200 drone powered by the Safe-T tether station to monitor the large crowds, secure up to 14 different places and prevent risks, and this for 12 hours.
During this operation, the civil drone tethered to the Safe-T power ground station performed a 3-hour non-intrusive static flight positioned at a strategic observatory ahead of the traffic.
Download Safe-T 2 Brochure
* I consent to my submitted data being collected and stored by Elistair. You can consult your rights here