Discover how we can support you in succeeding in your missions.

Find all the marketing, commercial and technical documentation of our solutions

Practice your knowledge through our different digital, education and training paths

Create and submit your support tickets. Our maintenance service will take care of your issue
*Access all these services through Elistair's Partners Portal
Elistair's Partners Portal is exclusive to Elistair's customers and partners. Contact us to get your login.
Frequently Asked Questions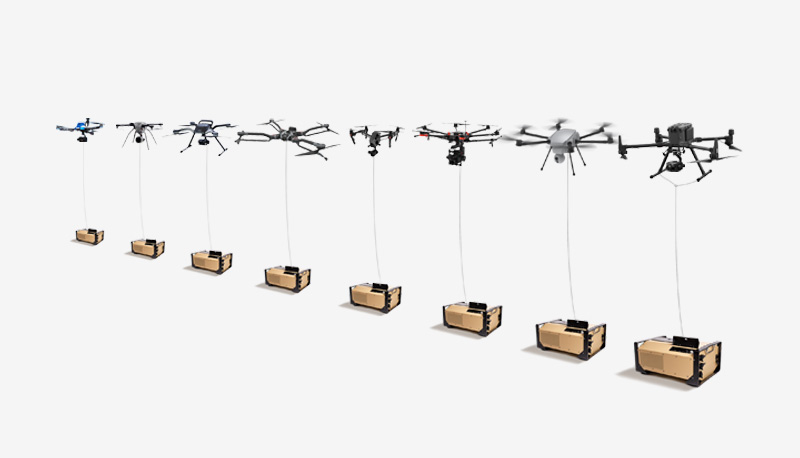 What are the key benefits of using tethered drones?
Tethered drones are connected to a ground station via a tether, providing both power and data connectivity. Here are some of the key benefits of using tethered drones:
Extended Flight Time:

Tethered drones have an edge over battery-powered drones, as they can fly for extended periods of time without the need for battery replacements. The drone is connected to a ground power source, allowing it to fly continuously.

Increased security:

Tethered drones have an advantage over free-flying drones as they are secured to the ground, preventing them from potential fly aways.

Secured data transfer: The drone data (telemetry and sensor data) are instantly and safely transmitted to the ground control system via the tether and are thus secured from interferences and jammings.
I already have a drone. Can it be tethered?
What is the maximum length of the Elistair micro-tether?
The Safe-T 2 station's tether is 100 meters (328 feet) long, and Ligh-T 4's tether is 70 meters (230 feet) in length. We have different linear tether weights available depending on your drone's power consumption, payload weight, or fiber optics option usage. To prevent unpredictable drone movements due to sudden wind gusts, we recommend leaving a 10-meter safety margin inside the station.
Are Elistair Products ITAR-free?
Yes, Elistair's products are ITAR Free.
How long can my drone fly once it is tethered and why do I need to land?
In theory, tethered drones can fly continuously for as long as the power source, such as a generator or power outlet, remains connected to the ground station.
Classic drones can benefit from extended flight durations of 4 to 6 hours, but are not designed to endure unlimited flight durations (component endurance, weather resistance, etc.). This is why we recommend landing regularly to check the system's health before taking off again.
Tethered drones, such as the Orion 2, are ruggedized and include multiple failsafes to handle persistent flights of up to 50 hours. A landing is recommended after 50 hours to physically check the system's health before taking off again.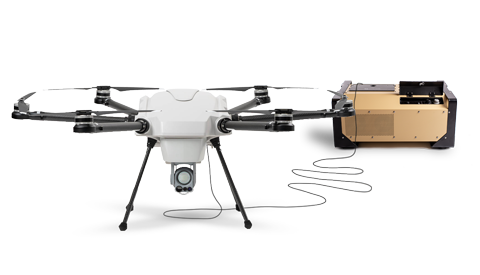 What is the difference between the Orion 2 and classic drones?
The Orion 2 is a tethered drone designed with a persistent, focused safety architecture and automated flight profiles. In contrast, classic drones are built for short flights and require a skilled pilot. They can be jammed or detected as they rely on RF communications and experience faster wear when flying tethered.
50 hours flight time: The Orion 2 features a flight time of 50 hours, thanks to its specific and redundant design, as well as its software architecture.
Mission Automation:

The Orion 2 is a fully automated push-button system, which allows the operator to focus on data rather than the drone's controls. Moreover, additional AI capabilities greatly assist the operator's camera work.

Harsh weathers: The Orion 2 is rugged and suitable for demanding missions, as it boasts a reinforced structure, increased stability, high wind resistance, and an IP54 ingress protection.
How far can the drone detect a vehicle or a person?
Does the Orion offer detection and tracking capabilities?
We offer various payload options for the Orion 2, including advanced cameras with automatic detection and tracking capabilities. Additionally, our software T-Planner includes tactical functions, such as automated camera routines, POI geolocations, and more.
Are Elistair UAV's communications secured?
All communications are secured through the tether, which means they can't be jammed or detected.
Can servicing be done by the operator?
First-level servicing can be easily performed by the user by following the instructions provided on our product's user manual, tutorial videos, or online training platform.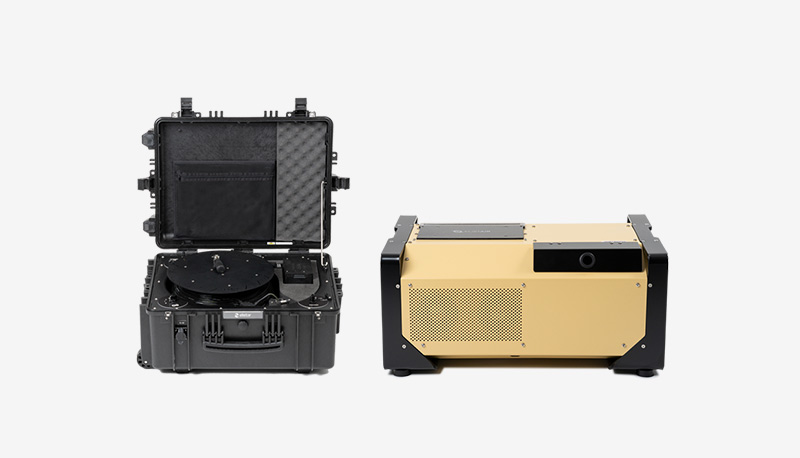 What DJI drones are compatible with Elistair tethered stations?
We offer a large range of Air Modules that allow plug-and-play connectivity with DJI M30, M300, M200 V2, Inspire 2, and many other drone brands.
How fast can I switch from tethered flights to battery flights?
Switching from a tethered flight to an untethered flight mode is a quick and easy process that takes only two minutes. After landing, simply remove the tether and module to start your free flight.
Is there an app to monitor my tethered flight in real time?
Our T-monitor application provides instant access to your tether station health monitoring data, such as cable length, power consumption, and station temperature. If necessary, alarms are automatically triggered to help you monitor your flight safely. With the Safe-T tether, you can remotely control the station's functions through the T-integrator application.
Can I use one station with different drones?
Can I collect the data through the tether?
Depending on the type of drone, data can be collected through the Safe-T tether (BPL or fiber optics) or through wireless applications. While the tether allows for fast transfer and protection against jamming, some manufacturers, like DJI, only allow data transfer through their own wireless applications.

Worldwide trainings at your premises or Elistair's offices
Worldwide coverage.

Suited for groups as well as individuals.

Customized and individually tailored to customer use-case. 
Optional Tactical courses available.
Backed with online courses. 

Maintenance centers in France and in the US or through our partners
Products designed in a modular way, field-swappable vital parts. 
Elistair Maintenance Centers in the US and France.

Global network of authorized resellers trained for minor repairs.

Standard warranty terms and extended warranties policies
One year warranty for all of our products.
Worldwide shipping and fast repairs to reduce downtime.

Repair or replace policy.

Optional 12-month warranty extensions.

Maintain operational conditions of your tethered drone
Preventive maintenance and firmware  and software updates.
Corrective maintenance with warranty extension.
Pre-planned spare part kits
Available for our drone product line.
Maintenance centers are located in Wilmington NC, US and Lyon, France. Elistair is indirectly represented on all continents through our network of partners who provide a first level of maintenance.