Increase your drone autonomy for hours of aerial overwatch and improve your reactivity for a better control of security. Turn your UAV into a powerful crowd monitoring system to protect people and provide efficient support to teams on the ground.
.
During large gatherings, a tethered drone deployed for crowd monitoring can provide a permanent aerial view of the area and give security and police drone teams better control of events and increased reactivity.
Being able to observe the entire scene, zoom in on suspicious situations, and maintain permanent visual contact with the teams on the ground is key to ensuring the safety of all and to efficiently coordinating interventions.
Our aim is to provide operators and police forces with the most reliable and userfriendly tethered drone solutions to help them carry out their drone monitoring operations safely and succesfully.

When tethered to Elistair station, your drone receives continuous power and becomes an aerial crowd monitoring system, able to remain on station for hours, and deliver constant live video.

Designed for all your drone monitoring operations requiring a long endurance, our tethered stations are compatible with the largest number of drones for police, first responders, and security operators.

Easy to use, our stations are designed to accompany you in all your missions. With over 1000 systems deployed worldwide, we are continually improving their usability to provide you with seamless operational support .
Recommended Tethering Stations
Compact tether station, the LIGH-T 4 offers continuous flight capabilities to drone operators to overcome battery limitations.

   Unlimited power         

  110 – 220 V power input
Advanced tether station for UAVs, the SAFE-T 2 includes a 100 meters micro-tether and the IP54 rating to carry out demanding missions.

   IP54         
  100m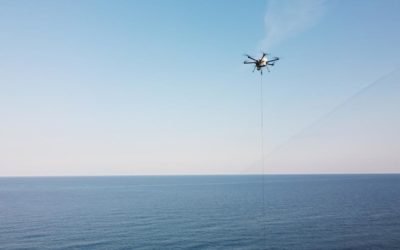 Version française en bas de page Lyon, 17 May 2022 - Elistair, the global leader in the tethered drone industry, has been awarded a framework...
read more
Sales Enquiries – enquiries@elistair.com
Customer Support – support@elistair.com
PR and Marketing – media@elistair.com
Elistair, Europe
12 Chemin des Hirondelles
69570 Dardilly, France
+33 9 83 57 06 39
Elistair Inc, USA
331 Page Street, Suite 1,
Stoughton, MA. 02072
Customer service desk: +1 (910) 945 9230
Elistair, Africa
CCIFCI 18 BP189 Abidjan 18,
Boulevard de Marseille – Biétry
Ivory Coast
+225 07 69 43 31 78