Elistair tethered drone for France 2nd largest air show, for flow management
Marie Fayot | 6 Jun 2018 | 3 min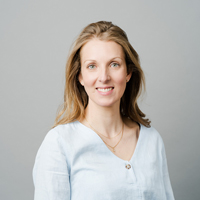 Elistair's Orion drone has been deployed in conjunction with Delta Drone to provide surveillance of La Ferté Alais air show
This deployment was in support of the firefighting unit SDIS 91 and the Gendarmerie in order to assist in providing security for the 40,000 visitors.
The ISS (Intelligent Security Systems) division of Delta Drone successfully deployed the tethered Orion system to provide enhanced security and surveillance of this popular and busy event. Fully automated, enduring and with a state of the art optical surveillance camera, Orion easily integrated into the existing security and crisis management system of the event.
Designed for extended flight time of more than 24 hours and able to cover large and difficult-to-reach areas, the tethered drone system Orion provided live and relevant situational awareness for commanders in the Gendarmerie and SDIS 91 fire service. There were two key areas which needed an enduring aerial view: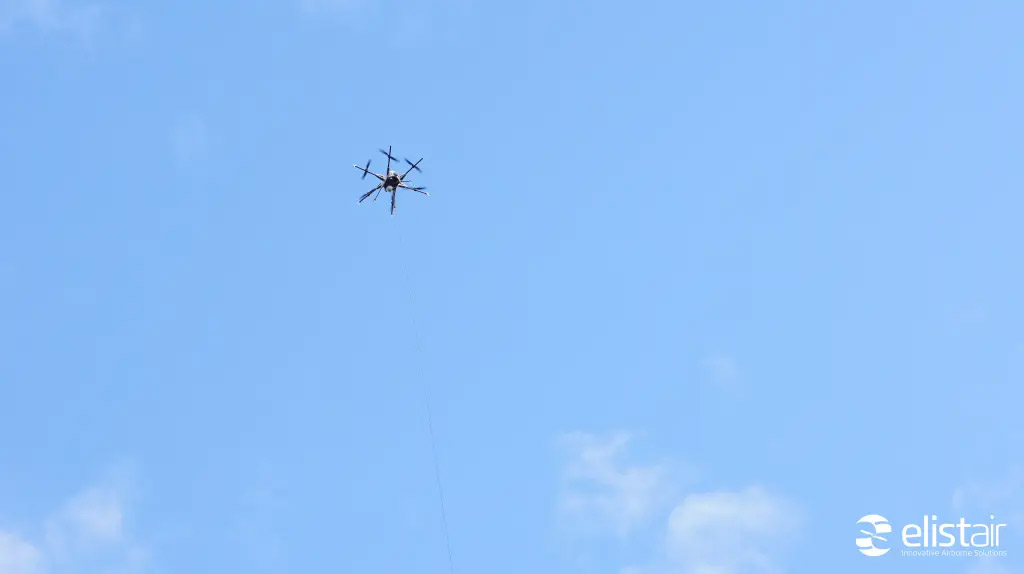 A live feed to assist with the organization of parking areas and to monitor their fill rate and flow management.
Continuous surveillance of the area of the event including the monitoring of the active runway and taxiway for intrusions and to detect any fire hazards during the air show.
Positioned at within a restricted access area at the centre of the event and equipped with a stabilized day/night camera, X30 optical zoom; Orion was able to provide surveillance of several square kilometres. The drone transmitted live images of the event via a local 4G network to the emergency management control room. The deployment of Orion provided a force multiplying   capability to the emergency services tasked with providing security   of the event. During the mission Orion detected a fire close to the runway; because of the available access to live imagery from the scene firefighters were able to quickly tackle the fire before it spread further.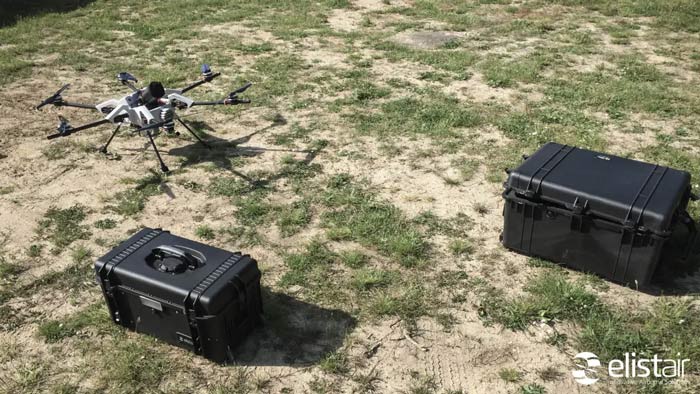 Throughout the two-day event, the Orion drone was critically involved in assisting the security services at the aerodrome. By performing a continuous surveillance of the area, Orion contributed to more efficient and safe parking management and to a minimized the risk to spectators but also the aircraft involved in the event. Using a tethered drone mitigated the risk to aircraft and the public and allowed the Orion to be airborne on an active airfield whilst flying displays were being carried out.
Visit our website for more information about Elistair