Roundabout Traffic Monitoring
Aerial Surveillance mission using tethered drones
Located in France, at the crossroads of Paris and Marseille, Lyon is home to over two million people and is the second-largest city after the French capital. With a highly frequented roundabout, persistent aerial surveillance is required to provide traffic monitoring.
Roundabouts pose a challenge in traffic monitoring due to their complexity as they handle high-speed traffic and accommodate a wide range of vehicles, from motorbikes to wide-load trucks.
To conduct road traffic measurement sessions at a busy roundabout during rush hour.
Tethered to Elistair's Ligh-T Station, the drone performed a 3-hour non-intrusive static flight.
A total of 7 826 vehicles were detected across 5 designated gates.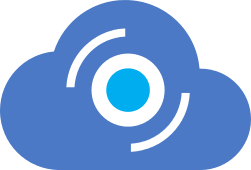 DATAFROMSKY
DataFromSky is a software platform developed by RCE Systems that specializes in extracting valuable traffic data and insights from aerial videos. It utilizes computer vision and machine learning algorithms to analyze video footage captured by drones, helicopters, or other aerial platforms.
DataFromSky has been delivering its innovation to traffic engineering companies, municipalities, government institutions, R&D departments, and security agencies in more than 50 countries through the network of integration partners.