Video – Monitoring a Refinery Fire with Tethered UAV
Elistair Team | 4 Nov 2019 | 2 min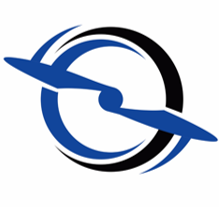 One tethered UAV to obtain continuous live surveillance of a 3 kms perimeter, and optimize the monitoring of the incident.
Refinery fires present an immediate risk to human life as well as natural disaster and huge financial consequences. live aerial imagery can be critical to act efficiently but difficult to obtain. Because of this, Hellenic Petroleum and the Greek national authorities have highlighted the usefulness of tethered drones during a simulated major incident:
A fire broke following the crash of a tractor into a major gas pipeline connecting two Hellenic Petroleum Refineries and two other oil and gas companies.
To ensure the best possible coordination between the emergency services, Hellenic drone company provided permanent live aerial images of the whole scene. This was possible by using a drone tethered to an Elistair Ligh-T ground power station.
With the tethered uav we were able to monitor the fire for very long hours. We didn't have to land the aircraft to change the batteries and loose some crucial time monitoring the incident."
Fire department commanders were able to issue instructions to the rescue teams based on real time data; provided through live streaming images obtained from the tethered system.