Next Live online demonstrations
Don't miss our next live online demonstration of our systems full deployment. Register for any and all, below!
Online demonstration live display here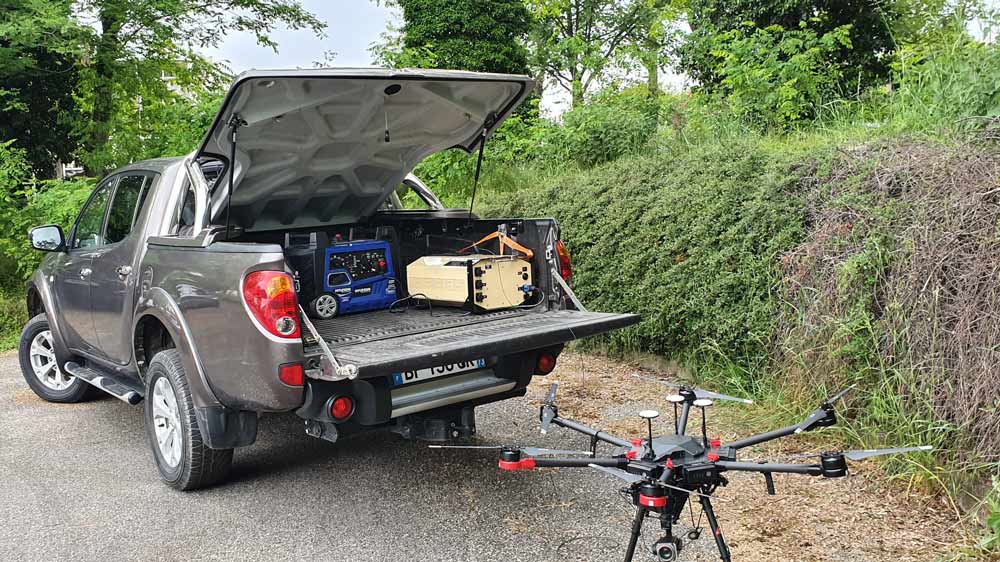 July 9th, 2020 – Safe-T 2 tethered drone station Live demonstration
Live online demonstration of the tethered drone station Safe-T 2 with a DJI Matrice 600 full deployments.
Scenario type : Intelligent Surveillance
Demo Time Slots GMT:  9 AM English presentation   11 AM présentation Française  2 PM English presentation
These times are GMT, make sure to check your time zone
This live demonstration reached the maximum number of participants. However, you can still register for future demonstrations below.
Stay tuned for more coming live online demonstrations!
Register now to our next online demonstration!
Please fill in the form below if you intend to participate to the remote demonstration of our tethered drone systems