Orion 2 Tethered Drone Deployed by CloudCover for the Security of Guns N' Roses Concert
Marie Fayot | 22 Sep 2021 | 3 min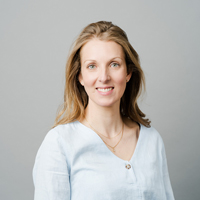 On the evening of August 13-14, 2021, an Elistair Orion 2 tethered drone flew continuously for six hours over the Guns N' Roses concert to ensure the security of the 14,000 fans.
Police at the University of Montana's Washington Grizzly Stadium had access to a persistent aerial view of the stadium and surrounding area which was streamed directly from the Orion's electro optic and infrared sensors. This dual sensor payload, combined with the 24h flight endurance of the Orion 2 meant that the system could carry out an uninterrupted, day into night mission without the need to land.
Deployed by CloudCover on the roof of a building in the immediate vicinity of the stadium, the drone provided the command post with a permanent view of the stadium grounds, both entry and exit points, as well as sales areas, car parks and hiking trails on the mountains surrounding the University of Montana campus.
Brad Giffin, University of Montana, Chief of Police: "By using CloudCover services flying Elistair tethered drones, I was able to gain a significant advantage in keeping people safe at a large event. The imagery provided by CloudCover enabled a huge increase in my situational awareness, the ability to witness events first-hand as an Incident Commander, and to provide assistance to my officers if needed without having to rely simply on radio voice communications."
Finally, once the concert was over, the Orion 2, equipped with its infrared camera, not only ensured the smooth exit of fans and employees, but also located groups of people hiding in the stadium in order to evacuate them.
During the 6-hour operation, the Orion 2 provided crucial support to the emergency services, who were able to rely on the drone's continuous flight time to maintain an overwatch of the area and to ensure effective coordination.
Richard Simpson, Cloud Cover Co-Founder, Mission Commander: "Elistair's tethered products provide an incredible capability for event security staff by providing the endurance for the duration of an event with the aerial perspective of the entire event area."
About Elistair
Founded in 2014 and based in Lyon (FR) and Boston (USA), Elistair designs and manufactures tethered drone solutions, for tactical observation and civil protection missions. Elistair products are used by the armed forces, civil security services and some private companies in more than 60 countries. Elistair is co-founded by Guilhem de Marliave and Timothée Penet, both graduates of the Centrale Lyon University. https://elistair.com/
About Cloud Cover
CloudCover is a professional consulting and implementation company of seasoned former U.S. Military and Intelligence professionals.
Their focus is to execute process-driven technology solutions for unique security challenges through concept development, systems integration, and advisory services, supporting and empowering decision-makers with solutions to the most complex security requirements. https://crowdcoverage.com/
Click here to find out more about our tethered drone solutions