SAFE-T
2
–
Simply Powerful, Modular by Design
The Smart Tethered Station for Drones
Compatible with DJI Matrice 300 and 25+ more drones
ORION 2
Advanced Tethered UAS, for Military and Public Agencies

 
 
 
State of the art Technology

Power over our patented micro-
tether, allowing 10h+ flight times
Ultra Secure

Secure communications,
redundancies, aramid core tether
Simple Operation

Push button systems, requiring low
piloting skills and simple training
TETHERED DRONE FLYING ALL DAY
We design smart tethered drones for persistent intelligence, surveillance, reconnaissance (ISR) capabilities as well as high-bandwidth communications.
Our products can fly for days, and are being used by major industrial companies and governments agencies in over 40 countries. Whether you already own a drone or are looking for a turnkey system, we can help.
TETHERED DRONE APPLICATIONS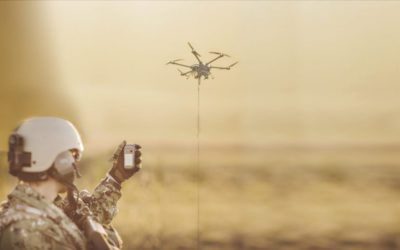 As tactical communications continue to advance, military forces around the world are experimenting with and adopting UAV technology. Tethered drones offer several significant benefits, making this platform an indispensable tool for warfighters and first responders....
Sales enquiries – enquiries@elistair.com
Customer Support – support@elistair.com
PR and Marketing – media@elistair.com
Elistair Inc, USA
55 E 59th Street – 15th floor
10022 New York, NY, USA
Customer service desk: 347 305 0191
Dealer service desk: 415 315 9389
Elistair, Europe
12 Chemin des Hirondelles
69570 Dardilly, France
+33 9 83 57 06 39