Key Facts | Tethered Drone Company News
Elistair awarded "Ace of Innovation 2016" award in Paris Air Forum
Elistair Team | 4 Jul 2016 | 2 min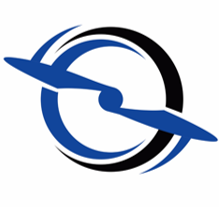 The third Paris Air Forum edition, the annual gathering of the professionals of aviation and aeronautical sectors, took place on Tuesday June 21st at Maison de la Chimie, Paris. This event, sponsored by the New York Times, Deloitte, Dassault and DCNS, was organized under the high patronage of Mister François Hollande.
This year's theme was " Innovation Generation ". To emphasize this topic, two novelties took place this year: the implementation of a "Village of Innovations", which gathered 32 start-ups exhibiting their products, and the creation of the "Ace of Innovation " award ceremony, which rewarded six companies selected by La Tribune and its partners.
During the dinner preceding the Paris Air Forum, Elistair had the honor to receive the " Ace of Innovation 2016 " award from Groupe ADP (Paris Airports), represented by Edward Arkwright, Executive Managing director.
The following day, Elistair displayed its solutions on the "Village of Innovation" and pitched in introduction of the debate " the hubs war, who will be the winners? " opposing Edward Arkwright and Paul Griffiths, CEO of Dubai Airports.
Learn more here.