Partners and R&D projects
Elistair Tethered UAV System tested by Vodafone for 4G coverage
Elistair Team | 17 Oct 2017 | 3 min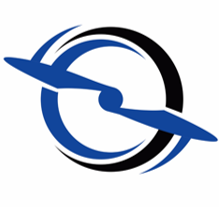 Andalucía, October 2017: Vodafone Group's New Technologies and Innovation team experimented Elistair Tethered UAV station to supply 4G coverage in an area where there was none.
In the frame of emergency situations, natural disasters, remote locations, or wide events, the lack or the total absence of cellular coverage is a recurring challenge and can even become a matter of saving lives. Better coverage takes sometimes weeks to be settled and requires heavy and expensive operations. Thanks to its tethered UAV systems for drones, Elistair offers a flexible and reliable solution to deploy or improve cellular coverage in all type of environment: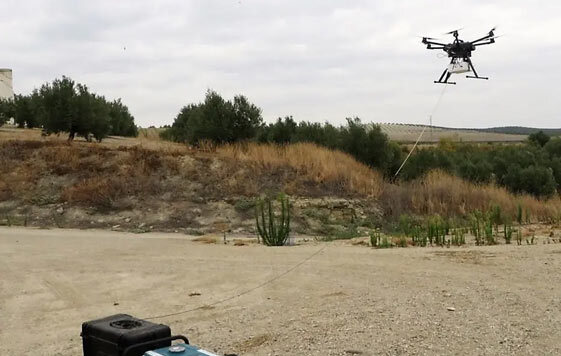 A drone tethered to the Safe-T or Ligh-T station and equipped with a network device can fly for hours while offering coverage with no risk of interferences in the network or loss of the drone.
Vodafone Group's new Technologies and Innovation team has been experimenting in an uncovered area of northern Andalucía with mobile relays mounted on Elistair Safe-T tethered UAV station.
Thanks to its unlimited power supply, the drone stood up to 80 meters for periods of over a day with Vodafone CrowdCell, and delivered 4G coverage of up to 3 Megabits per seconds where before there was none.
Another use in similar conditions can be to connect local users without the   need to route the call through the main macro network and to offer video   streaming for surveillance purposes.
The Safe-T station is an industrial smart tethered  UAV station, offering real-time semi-persistent flight capabilities thanks to its patented micro-tether.
Offering the widest range of compatible drones and payloads on the market, the system is especially suited temporary Telecommunications (4G, Wi-Fi, radio), persistent Aerial Surveillance (Day and night), and industrial Inspections. Designed for the most demanding missions, Safe-T has been approved for tethered flights by an official rule-making body; the DGAC (French civil aviation), and has been successfully deployed by government bodies and industrial companies over 5 continents.
About Elistair www.elistair.com
Founded in 2014, Elistair is startup specializing in civilian drones. The company designs, produces, and commercializes tethered drone stations for civil security, intervention teams, security companies, and large industrial companies. Leveraging a patented micro-wire technology, the solutions developed by Elistair are deployed for long duration aerial observation missions and emergency telecommunications missions. The company currently sells its products in Europe, South America, and Asia.
Elistair organized itself and grew quickly, and is now one of the leading tethered drone companies in France, currently expanding internationally. With support from Drone Invest, an American investment fund, Elistair won the Alliance competition in San Francisco, and was selected by the European Horizon 2020 program.
Press contact: ELISTAIR
Marie-Charlotte Fayot – media@elistair.com – + 33 9 83 57 06 39