Product Releases | Tethered Drone Company News
[Press Release] Announcing Ligh-T 2, tethering station for DJI Inspire 1
Elistair Team | 8 May 2017 | 3 min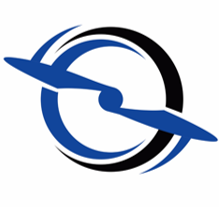 Lyon, France, May 5, 2017 – Elistair announces the launch of the Ligh-T 2, its new advanced edition of the Ligh-T tethering station for drones, this week at XPONENTIAL 2017, the main international trade show dedicated to drones and industrial robotics (Dallas, may 8-11, 2017).
Expanding its line of tethered stations for drones and building on the success of the Ligh-T and Safe-T products, Elistair announces the Ligh-T 2, tethering station for drones, featuring improved capabilities, waterproof, with a 60 Mbs secured datalink and a new compatibility with DJI Inspire 1. This newest model in Elistair line of tethered drone stations comes with an integrated mobile application, T-Monitor, for live telemetry and monitoring.
With the release of the Ligh-T 2 and the addition of DJI Inspire 1 to its extensive range of compatible drones, Elistair speeds up the adoption of tethered drones for commercial applications by making unlimited flight time and safer flights accessible to most drone users.
This new version of the Ligh-T flagship station sets a new standard in the tethered drone industry thanks to its advanced features and its compacity and flexibility.
This new tethered drone station is perfectly suited to the needs of broadcasting companies, security firms, police forces, firefighters, industrialists or urban engineering firms, providing persistent aerial observation capacity for industrial inspections in restricted areas, crisis management, infrastructure protection, continuous live event broadcasting or traffic monitoring. Rugged, mobile and easy to deploy, it is also ideal to film entire outdoor events and training programs, wherever you need both security and persistence.
Ligh-T 2 is comprised of a 50-meter-long, Kevlar® reinforced micro-wire, weighing only 600 grams (21 oz.) with a maximum power of 1500W, along with a compact air module, a safety battery system, and a waterproof ground station.
DJI Inspire 1 is a widely used commercial drone, compatible with a broad range of day and night cameras.

About Elistair www.elistair.com
Founded in 2014, Elistair is startup specializing in tethered drone solutions. The company designs, produces, and commercializes tethered drone stations for civil security, intervention teams, security companies, and large industrial companies. Leveraging a patented micro-wire technology, the lines of stations developed by Elistair are deployed for long duration aerial observation missions and emergency telecommunications missions all over the world since 2014. Elistair organized itself and grew quickly to become one of the leading tethered drone companies.
Working with major international industrial companies and governments, Elistair has won several awards in France and in San Francisco, making Elistair a fast-growing top-innovative company. The company is proud to be the recipient of the 2016 Technology Innovation Award from Frost & Sullivan.