Product Releases | Tethered Drone Company News
Elistair Unveils its New Tethered Power Module for the DJI M30 Drone
Elistair Team | 20 Apr 2023 | 6 min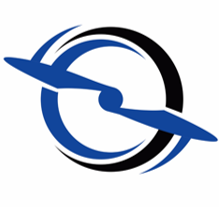 Version Française en bas de page
Lyon, France / Wilmington, North Carolina, April 19, 2023 – Elistair unveils its new tethered power module for the DJI M30 drone, compatible with the Ligh-T and Safe-T Ground Power Stations and allowing hours of uninterrupted flight up to 70 meters (230 ft) in height.
Designed to meet the needs of police, firefighters, and first responders who require a continuous aerial view with minimal logistical impact, this new retrofit module allows operators to benefit from the M30's capabilities for more extended-duration missions such as event protection, firefighting, border surveillance, and response support.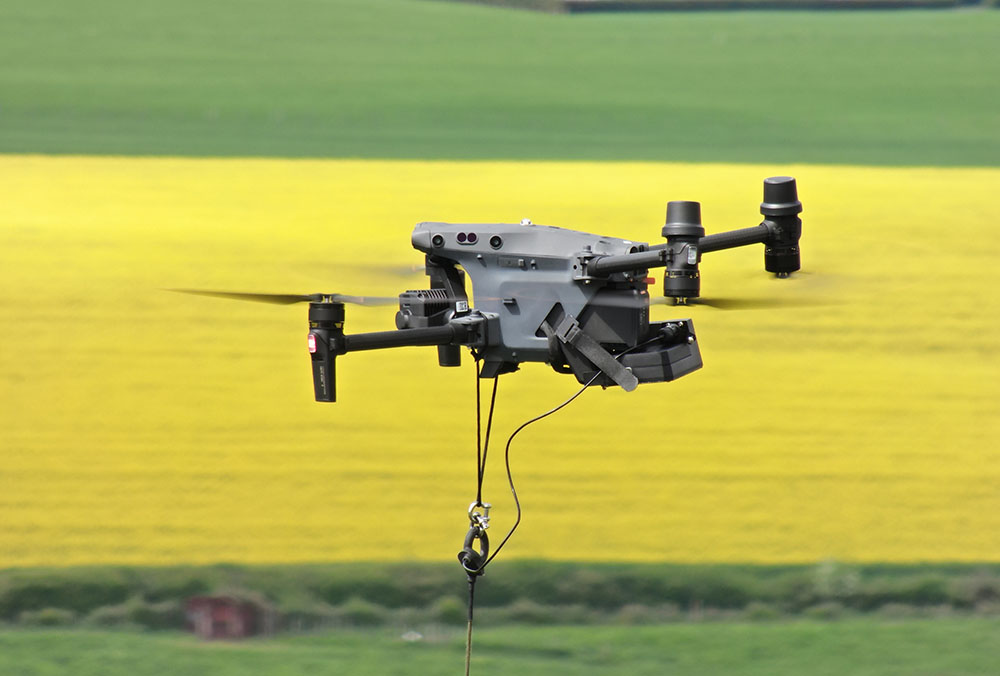 The onboard module allowing the tether power supply weighs only 500g and is easily fixed at the back of the drone. It offers a continuous power of 1000 Watts, allowing hours of flight at 70 meters (230 ft) without interruption, and resists temperatures between -20°C and +50°C (-4° to 120°F). It also allows the operator to quickly switch from free flight mode to captive flight mode.
Our goal is to offer great flexibility to Law enforcement and first responders by continuously enhancing our compatibility with the most suitable drones for security missions. We offer the widest range of air modules, and the development of a module dedicated to the DJI M30 was highly anticipated. The main challenge was to develop a module that was light and powerful enough to allow operators to fully exploit the observation capabilities of the M30 thanks to an optimal flight altitude."
With more than 1,000 tethered drone stations deployed worldwide by security forces, Elistair relies on nine years of experience and close collaboration with its customers to always offer more efficient products without compromising ease of use.
With a wide range of air modules, a single Elistair station can be connected to more than 40 UAVs, allowing operators to choose the most appropriate solution for each mission.
*Orders for the new module are now open, and deliveries will start on April 30.
*Elistair is organizing an online demonstration of its new DJI M30 module on April 27. Registration is open to all at this link: https://elistair.com/online-events/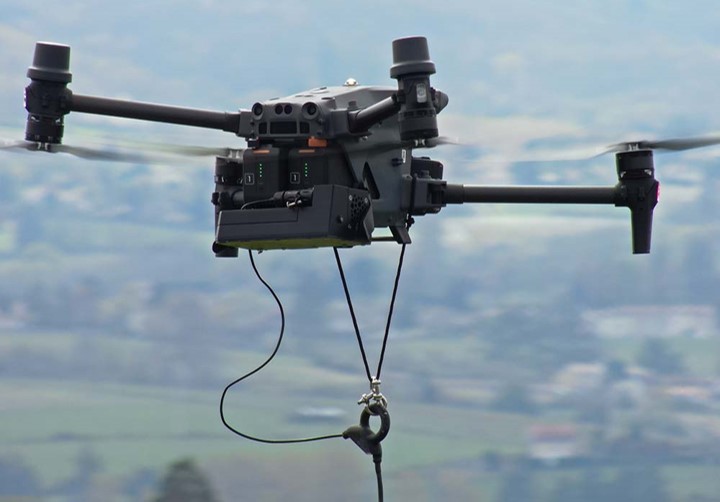 About Elistair
The "Tethered Drone Company" – Elistair is the leading manufacturer of tethered drone systems for persistent surveillance and tactical communications. The company's products are used and deployed by armed forces, law enforcement, civil security, and private security in over 70 countries for event protection, perimeter surveillance, border protection, and pop-up communications. Elistair's offices are in France, the United States, North Carolina, and the Ivory Coast.
Visit our website: https://elistair.com/
Version Française
Elistair Dévoile son Nouveau Module d'Alimentation Filaire pour le Drone DJI M30
Lyon, Wilmington, le 19 avril 2023 – Elistair présente son nouveau module filaire pour le drone DJI M30, compatible avec les stations d'alimentation au sol Ligh-T et Safe-T et permettant des heures de vol sans interruption jusqu'à 70 mètres de hauteur.
Conçu au contact des forces de police, pompiers et premiers secours nécessitant une vue aérienne continue avec une empreinte logistique minimale, ce nouveau kit d'adaptation permet de bénéficier des capacités du M30 pour des missions longues comme la protection d'événements, la lutte contre les incendies, la surveillance de frontières ou le support en interventions.
Le module embarqué permettant l'alimentation en filaire ne pèse que 500g et se fixe facilement à l'arrière du drone. Il offre une puissance continue de 1000 Watts permettant de réaliser des heures de vol à 70 mètres sans interruption, et résiste à des températures comprises entre -20 et +50°C. Il permet également à l'opérateur de passer rapidement du mode de vol libre au mode de vol captif.
Notre objectif est d'offrir une grande flexibilité aux forces de l'ordre et aux premiers secours, en renforçant continuellement notre compatibilité avec les drones les plus adaptés aux missions de sécurité. Nous proposons ainsi la plus large gamme de modules filaires et le développement d'un module dédié au DJI M30 était très attendu. L'enjeu principal était de développer un module suffisamment léger et puissant pour permettre aux opérateurs d'exploiter pleinement les capacités d'observation du M30 grâce à une altitude de vol optimale."
Avec plus de 1000 stations filaires déployées dans le monde par les forces de sécurité, Elistair s'appuie sur 9 années d'expérience et d'étroite collaboration avec ses clients pour proposer des stations filaires toujours plus performantes sans jamais compromettre la simplicité d'utilisation.
Grâce à une large gamme de modules, une même station Elistair peut être connectée avec plus de 40 drones, ce qui laisse aux opérateurs la possibilité de choisir la solution la plus adaptée à chaque mission.
*Les commandes de ce nouveau module sont maintenant ouvertes, et les livraisons démarreront le 30 avril.
*Elistair organise une démonstration en ligne de son nouveau module DJI M30 le 27 avril. Les inscriptions sont ouvertes à tous sur ce lien : https://elistair.com/online-events/ 
A propos d'Elistair
Elistair est leader dans la conception de drones filaires pour la surveillance et les communications tactiques. Les produits de la société sont déployés par les forces armées, les forces de l'ordre, la sécurité civile et la sécurité privée dans plus de 70 pays, pour des missions de protection d'événement, de surveillance périmétrique, de surveillance aux frontières et de communications temporaires. Elistair est implantée en France, aux Etats Unis en Caroline du Nord, et en Côte d'Ivoire. https://elistair.com/