Key Facts | Tethered Drone Company News
Elistair raises 2 million euros with Starquest Capital and accelerates its international growth
Elistair Team | 22 Jan 2018 | 4 min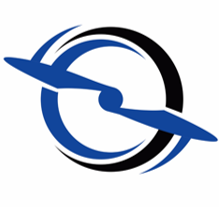 Lyon and Paris, January 17th 2018 – Expert in the field of tethered drones for aerial surveillance with unlimited autonomy, Elistair announces a 2 000 000 euros fundraising with Starquest Capital and its historic investors.
Elistair sales its tethered drones systems to national, civilian, and private security actors. Since it was created in 2014, the French start-up won the aerial surveillance and temporary telecommunications market thanks to is tethering stations for drones, offering unlimited autonomy and fully secured data transfer.
Settled in more than 30 countries and supported by Total Development, the French Defense Procurement Agency, and H2020 program, Elistair quickly became one of the international leaders on the tethered drones market with references such as Thales, the DGA, the US Army, Vodafone, Nokia or Securitas as well as many European and Asian police forces.
Convinced by the leading team's accomplishments and the company's development potential, Starquest, one of the main actors of the french risk capital has invested 2 000 000 euros in Elistair with its historic investors. Apparius brought its expertise to Elistair along this operation.
Since 2014, the company has been experiencing a very attractive growth in the security, defense, and telecommunication sectors.
This operation will take us to the next level with the acceleration of our international development and the consolidation of our R&D team, with the objective of making unlimited aerial vision even more accessible to civilian, national, and private safety actors."
We are proud of being able to accompany Elistair in its growth and international development. The market is global, the technological breakthrough is major, and Elistair leading team's ambition has no limits. Larger players in the industry have put their trust in this fast-growing start-up in such demanding sectors as defense or telecommunications. Those fruitful agreements, which are a guarantee of quality and seriousness, offer Elistair great opportunities for the future, as with the launching of its new Drone box in 2018, able to take off, fly, and land a drone in a totally autonomous way, with no human intervention. The funds invested, will allow the company to strengthen its R&D and commercial teams and reinforce their technological lead to conquer even more ambitious markets. Elistair has everything to become the tethered drones global leader, and we will help them make it."
About Elistair: www.elistair.com
Elistair is a civilian drones start-up which designs, manufactures, and sales tethering stations for drones, for civilian security actors, military forces, private safety companies, and major industrial groups. Based on Elistair patented micro-tether technology, the company's tethering solutions are deployed for long duration aerial observation missions and emergency telecommunications. Elistair quickly developed and consolidated its position to become one of the main tethered drones actors first on a national scale, and then internationally. The company is supported by the DGA (French Defense Procurement Agency) in the frame of a RAPID project, and winner of the Horizon 2020 European program award.
Elistair contact:
Marie-Charlotte Fayot
Press Relations & Communication
media@elistair.com / +33 9 83 57 06 39
About Starquest: www.starquest-capital.com
Created in 2008, Starquest Capital is one of the most active company of the French innovation capital. Today, the Funds, operating from 200 K€ to 1,5 M€, is supporting and accompanying over one hundred entrepreneurs into the initiation and the development of their projects. The team is currently managing 100 M€ raised from individuals and Family Offices, and aims at linking up young creators with experienced entrepreneurs to create productive synergies.
Starquest Capital contacts:
Johanna Gautier
Business Developer
jgautier@starquest-capital.com / +33 (0)1 86 95 59 74
Julien Le Drogo
Investment manager
jledrogo@starquest-capital.com / +33 (0)1 86 95 59 75