Key Facts | Tethered Drone Company News
Elistair has Been Awarded a Framework Contract with the French General Armament Directorate
Elistair Team | 17 May 2022 | 5 min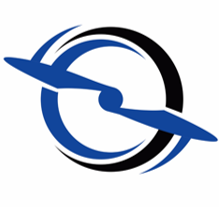 Version française en bas de page
Lyon, 17 May 2022 – Elistair, the global leader in the tethered drone industry, has been awarded a framework agreement by the DGA (French Armament General Directorate) for the supply of ORION 2 military drones.
The DGA EM (DGA Missile Test Unit), a reference center in Europe for missile flight tests, has chosen ORION 2 military drones to reinforce its surveillance and observation system for the test areas. The contract was awarded to meet the requirements of DGA EM's Landes and Mediterranean sites, and the Mediterranean and Aquitaine flight test sites of DGA EV (DGA Flight Tests).
ORION 2 Military Drones for Surveillance
During the tests which can last up to several hours, the ORION 2's mission will be to secure the impact zone and collect images needed for analysing land, air and coastal operations. The tethered drones will significantly extend the current scope of surveillance, with detection capacities now covering a 10-km radius, even in poor weather conditions.

Designed for persistent flights, the ORION 2 is an automated smart tethered drone capable of flying at a height of 100 m for 24 hours. Its tether secures data transfer and protects against jamming and interference. The ORION 2 has successfully passed the DGA's ISS (Information Systems Security) certification tests.
This new contract is a major milestone for Elistair, and we are proud of the DGA's confidence in our company and our solutions. The ORION 2 was selected and approved after extensive work by our teams on ISS (Information Systems Security) hardening, and this new success boosts its positioning as a reference for tactical UAV's used for perimeter protection."
p style="text-align: justify;">
About Elistair
Elistair, co-founded by Guilhem de Marliave and Timothée Penet in 2014, with branches in Lyon, Boston and Abidjan, designs and manufactures tethered UAVs solutions and military drones for tactical observation and civil protection missions. Elistair products are used by armed forces, law enforcement, civil security and private security in over 70 countries.https://elistair.com/
About DGA Essais de Missiles (Missile Test Unit)
With its main sites in Biscarrosse, Saint-Médard-en-Jalles and Toulon-Île du Levant, DGA Essais de Missiles (Missiles Test Unit) conducts tests on weapon systems, strategic and tactical missiles, torpedoes and munitions in the field of air, land, sea and submarine operations. With facilities unique in Europe, the centre also provides training for forces, which reflects the operational context as closely as possible by integrating augmented reality components.
Elistair Press Contact
Gwenaëlle LE COCGUEN – g.lecocguen@elistair.com
 DGA EM Press Contact
Bertrand GUY – bertrand.guy@intradef.gouv.fr
Version Française
Elistair, leader du drone filaire, décroche un contrat cadre auprès de la Direction Générale de l'Armement pour renforcer la surveillance de deux de ses centres d'essais
Lyon, le 17 mai 2022 – La société française Elistair, leader mondial du drone filaire, s'est vu attribuer un accord-cadre par la Direction Générale de l'Armement (DGA) portant sur la fourniture de drones captifs ORION 2.
DGA Essais de missiles (DGA EM), centre référent en Europe pour les essais au sol et en vol, a choisi le drone filaire ORION 2 pour renforcer son dispositif de surveillance et d'observation des zones réceptacles d'essais missiles. Le marché a été passé pour répondre aux besoins des sites Landes et Méditerranée de DGA EM et des sites Méditerranée et Aquitaine de DGA EV (DGA Essais en vol).
ORION 2, Drone filaire pour les missions de surveillance.
Pendant les essais d'une durée de plusieurs heures, l'ORION 2 aura pour mission la sécurisation de la zone de tir et le recueil d'images utiles à l'analyse des opérations terrestres, aériennes et côtières. Chaque drone filaire va permettre d'étendre significativement le périmètre de surveillance actuel pour couvrir une zone de 10 km de rayon en détection et ce, dans des conditions météorologiques dégradées.

Conçu pour des vols longue durée, l'ORION 2 est un drone filaire automatisé et intelligent capable de voler à 100 m de hauteur pendant 24h. Sa liaison filaire sécurise les échanges de données et permet de se prémunir contre les brouillages ou interférences. L'ORION 2 a passé avec succès les tests d'homologation SSI (Sécurité des Systèmes d'Information) de la DGA.
Ce nouveau contrat est un jalon important pour Elistair, et nous sommes fiers de la confiance que la DGA renouvelle à cette occasion dans nos solutions et dans Elistair. L'ORION 2 a été sélectionné et validé après un travail important de nos équipes sur le durcissement et la sécurisation des systèmes d'information, et ce nouveau succès renforce son positionnement comme drone filaire tactique de référence pour la protection de périmètres."
A propos d'Elistair
Fondée en 2014 et implantée à Lyon, Boston et Abidjan, Elistair conçoit et fabrique des solutions de drones filaires, pour des missions d'observation tactique et de protection civile. Les produits Elistair sont utilisés par les forces armées, les forces de l'ordre, la sécurité civile et la sécurité privée dans plus de 70 pays. Elistair est co-fondée par Guilhem de Marliave et Timothée Penet. https://elistair.com/
A propos de DGA Essais de Missiles
Implantés sur les sites principaux de Biscarrosse, Saint-Médard-en-Jalles et Toulon – Île du Levant, DGA Essais de missiles réalise des essais de systèmes d'armes, missiles stratégiques, tactiques, torpilles et munitions dans les domaines aérien, terrestre, marin et sous-marin. Disposant d'installations uniques en Europe, le centre assure également l'entraînement des forces, au plus proche du contexte opérationnel, en y intégrant des composantes en réalité augmentée.
Contact Presse Elistair
Gwenaëlle LE COCGUEN – g.lecocguen@elistair.com
Contact Presse DGA EM
Bertrand GUY – bertrand.guy@intradef.gouv.fr