At Elistair, we design and manufacture tethered base stations for commercial drones.
Our mission is to bring efficiency and productivity to the UAV market, but above all to respond to each of our clients' needs.
Our innovative technology opens new fields of application for drones such as persistent aerial surveillance, continuous aerial broadcasting, firefighting and traffic monitoring.
Elistair has won several awards and competitions in France and The United States and is one of the few French companies selected for European financial support under the Horizon 2020 program.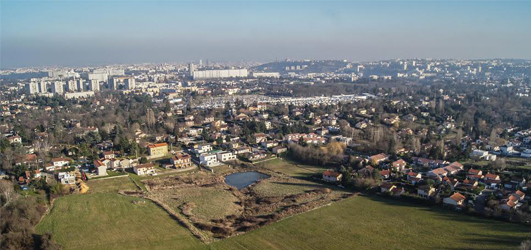 INNOVATION
Elistair places innovation at the top of our values so we can always provide the most advanced products to our customers. Protected by multiple patents, our systems are at the cutting edge of tethered UAV technology and provides the best possible solutions to our clients.
CUSTOMER RELATIONSHIP
The relationship with our customers is as important as continuing to develop our technology and services. Here to provide expertise and aftercare, we maintain a personal relationship with our clients by advising them throughout the lifespan of their tethered drone project.
CUSTOMIZED SOLUTIONS
Elistair provides its customers with tethering stations tailored to their specific needs. Our expertise in tethered drones allows us to propose individual solutions, adapted to our customers' expectations.